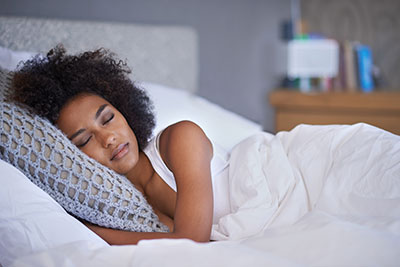 Don't let the quest for perfection interfere with a healthy quest for improvement. Orthosomnia is an obsession with getting the the perfect night's sleep, usually based on what your sleep tracking app is reading. The anxiety and stress produced can become the cause of poor sleep. It is important to understand the information these "smart" devices are providing. Read how measuring sleep can get in the way.

The Foundation for Airway Health offers sleep resources to help people take a thoughtful, careful approach to improving sleep hygiene. Start by taking your Sleep Inventory, a survey to help discover hidden risks for sleep problems that may not be obvious yet could still be seriously impairing healthy sleep.

And while sleep issues can be very frustrating, it is possible to learn to sleep better! Sleep Well, Live Well is a self-managed sleep improvement program for anyone who wants to sleep better for optimal health. We invite you to take advantage of these resources!